Infinity EVO Racking System™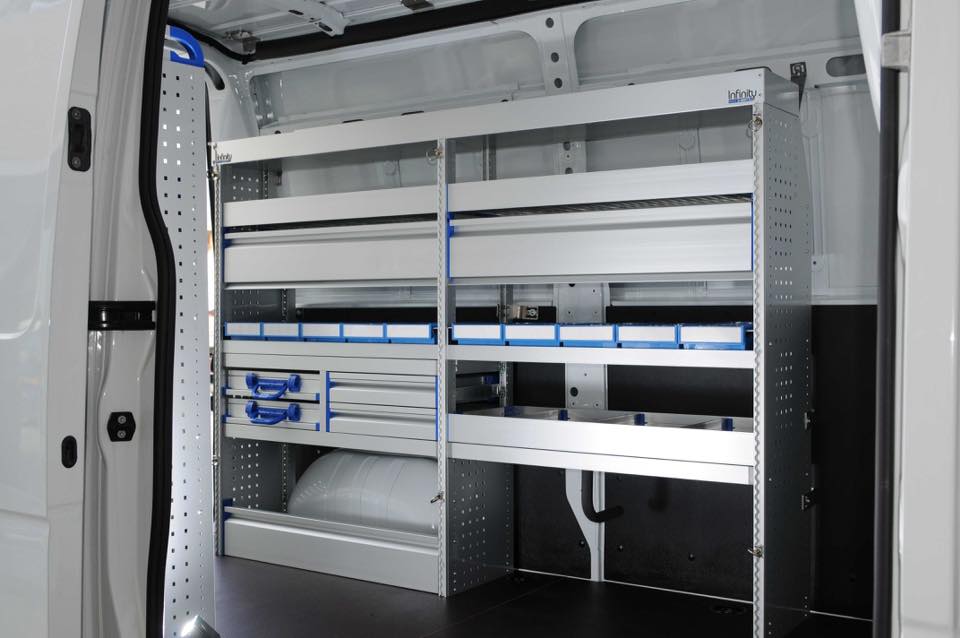 Infinity is the new born van racking range. This revolutionary system is based on a new concept; a perfect fit with no length and depth compromise. Its modular components are made entirely of extruded aluminium alloy; making it lightweight, easy to assemble and ideal for tools. By choosing the Infinity range you will have an innovative quality product, designed and engineered in house to satisfy the most demanding tasks and safety requirements.
EVO project management methods will help you realise the best solutions for your operational purpose, most importantly we can create a standard fleet design with a range of solutions to slightly modify your standard conversions to address specific operational requirements.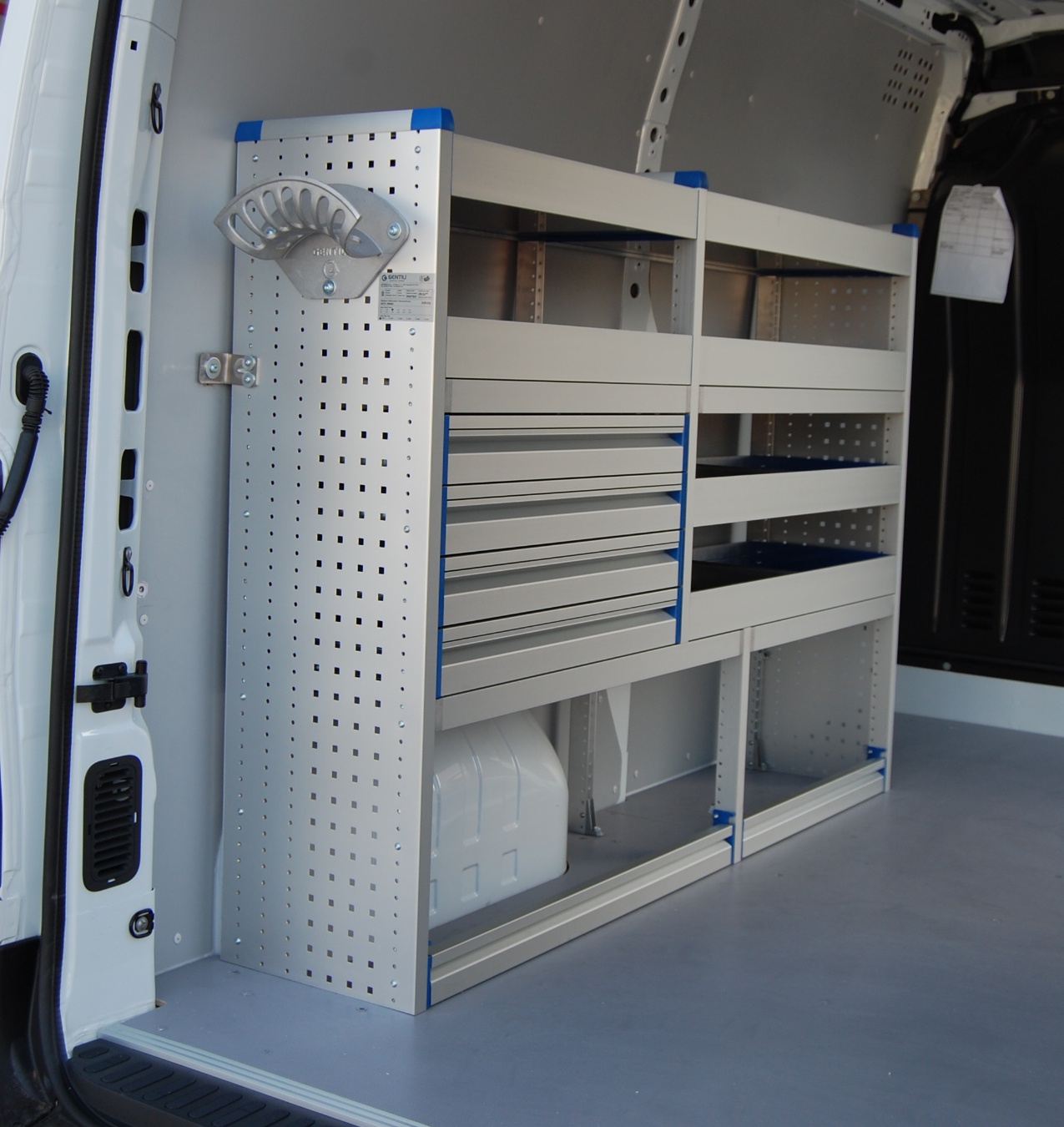 More Space
Infinity weighs in at up to 30% less than traditional quality steel racking systems. Load capacity is improved without compromising your carbon dioxide emissions, clearly addressing environmental responsibilities.

Advantages

Is to make better use of the fuel consumed by maximising the available operating space and load capacity. By removing excessive racking weight, you will improve your load performance, which will result in better fuel consumption.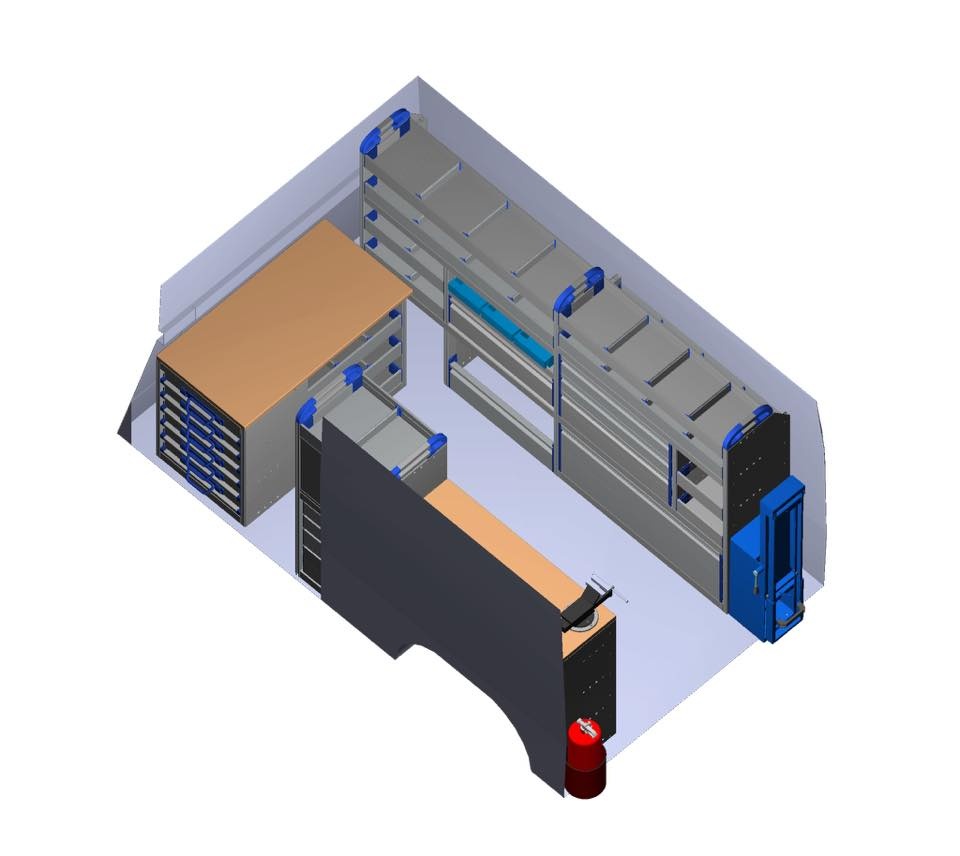 Versatile
Infinity has been designed and manufactured to allow us to engineer precisely the size you require; height, length and depth, to give the right solution for your needs without compromise.
ECO Sustainable
The Infinity approach of selecting high quality aluminium alloy, designed to be completely recyclable makes powder coating completely unnecessary. This quality material also provides for the equipment being re-used in future vehicles.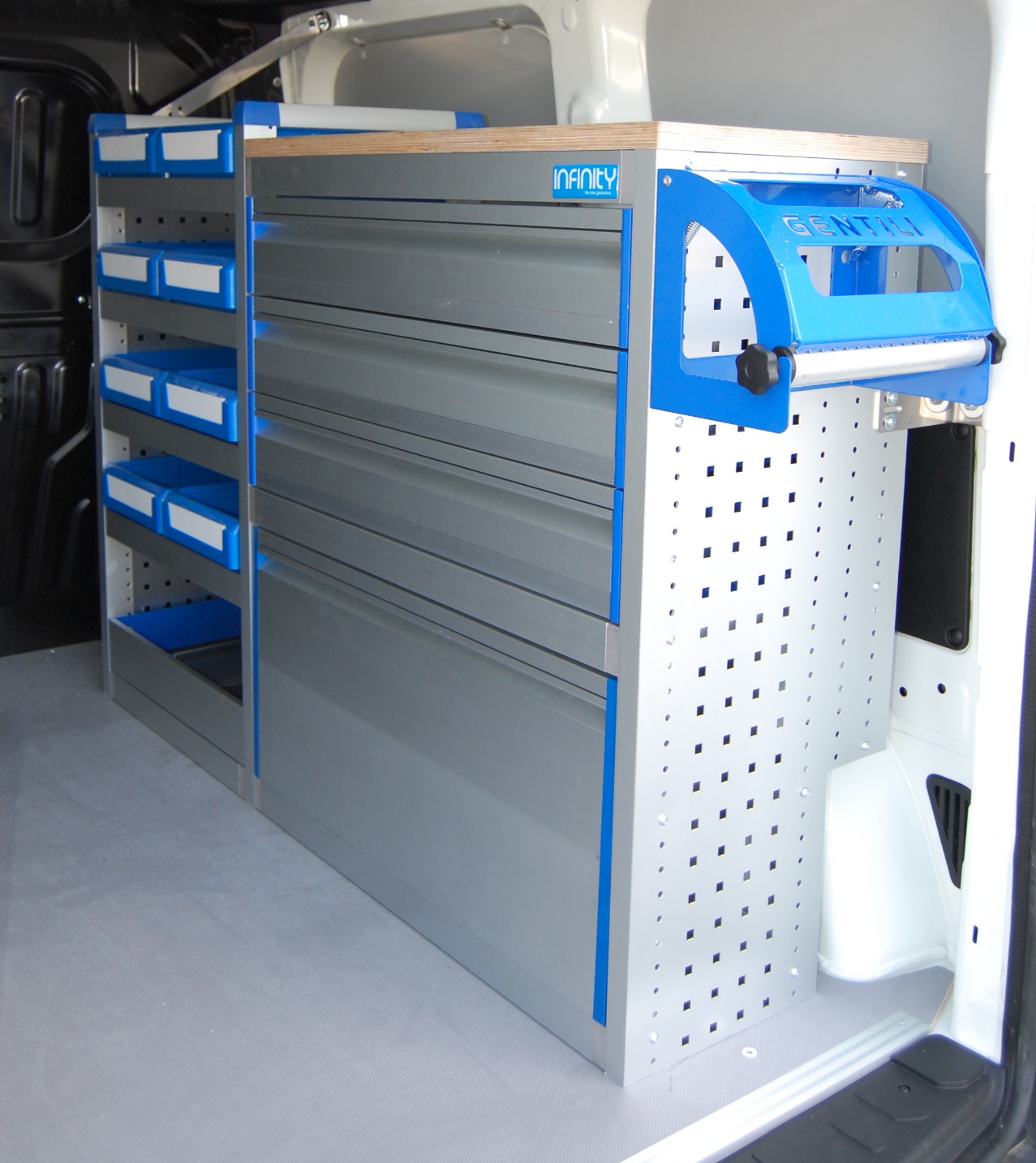 Strong & Simple
Infinity compromises of several complex aluminium alloy profiles, specifically designed to interface with a range of panels and couplings. Integrity in strength is guaranteed and simplicity of assemble is assured by design.
Made in UK
Designed and manufactured with care, minimalist clean lines, this racking system is not only for vehicle conversions, but may also be applied to static work environments like offices, workshops, warehouses and offshore container conversions.
Working comfortably and safely, Infinity is crash tested according to the ECE R17 standard as approved by TUV GS to provide improved operator safety.