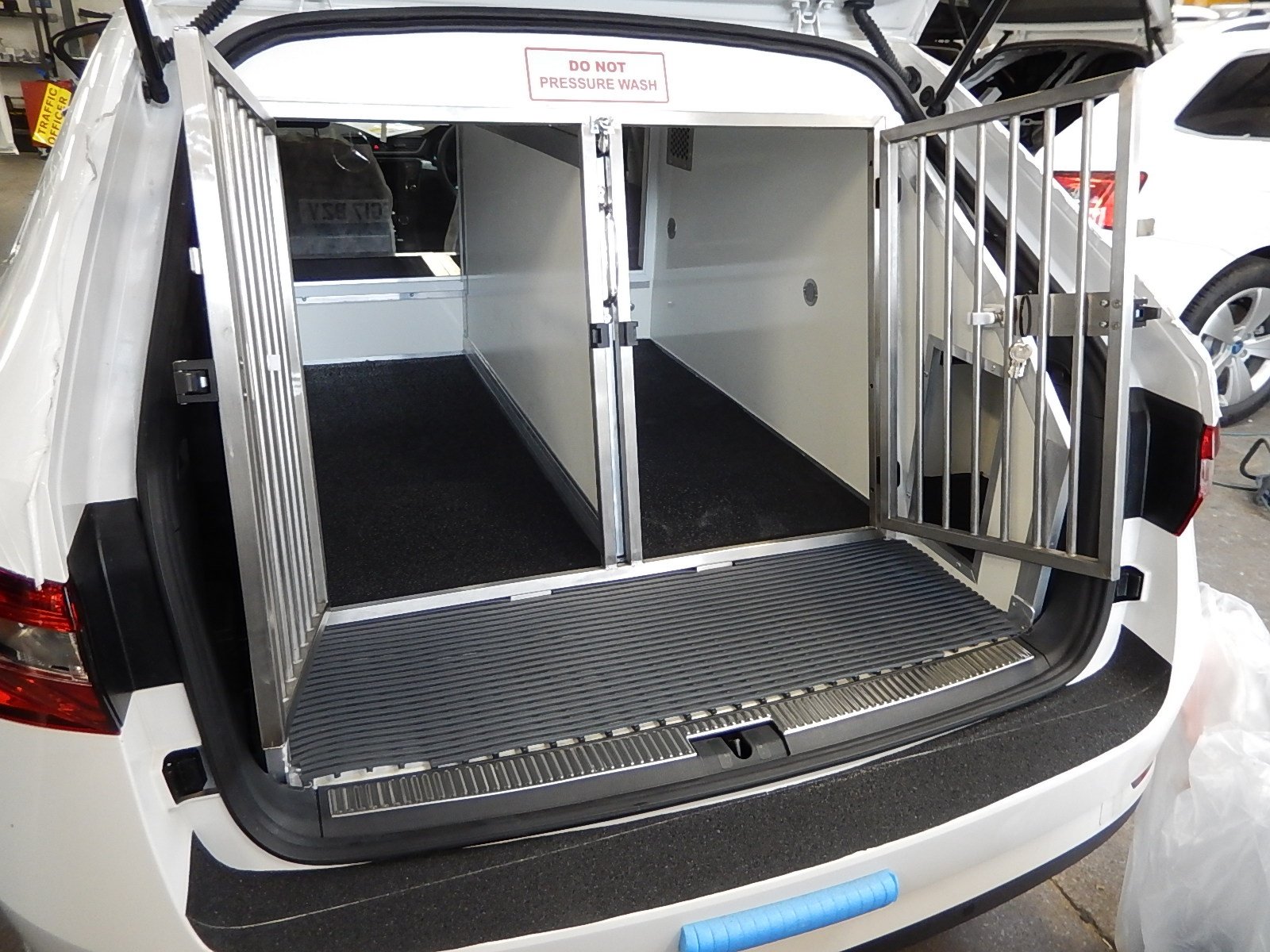 Our technicians at EVO have extensive knowledge and experience when it comes to dog transport vehicle conversions; working to DEFRA and RSCPA guidelines and legislations to ensure the safety and comfort of service dogs while in transport. Our dog kennels are fully sealed, fitted with an emergency exit, side vents, a drainage system and air conditioning direct into the kennel. We understand the safety of service dogs is of the utmost importance therefore, we make it our number one priority. For your added peace of mind, we can fit camera and temperature control systems. We offer multiple kennel vehicles complete with an anti-scratch bumper protector to ensure your vehicle is not damaged when the dogs enter/exit.
Why you should choose EVO for your vehicle conversions
With over 15 years experience in the specialist conversion industry, EVO have worked in conjunction with blue light fleet organisations and built a high level of knowledge throughout the emergency service sectors. Our dedicated team of engineers complex skill set is used throughout all conversions, working to exact specifications to ensure the highest level of standards. At EVO we thrive to give the best possible customer service.
Our dedicated team of engineers consistently complete each conversion to the highest level of standards and work to specific time frames to ensure all deadlines are met without compromising on the quality.

We build all our vehicles under the guidance given by our quality assurance to meet the ISO 9001:2008 standards. EVO have been awarded Approved Supplier Status on the Dynamic Purchasing System (DPS).